Posted: 24-09-2019
MaguttiCms updated to Laravel 6.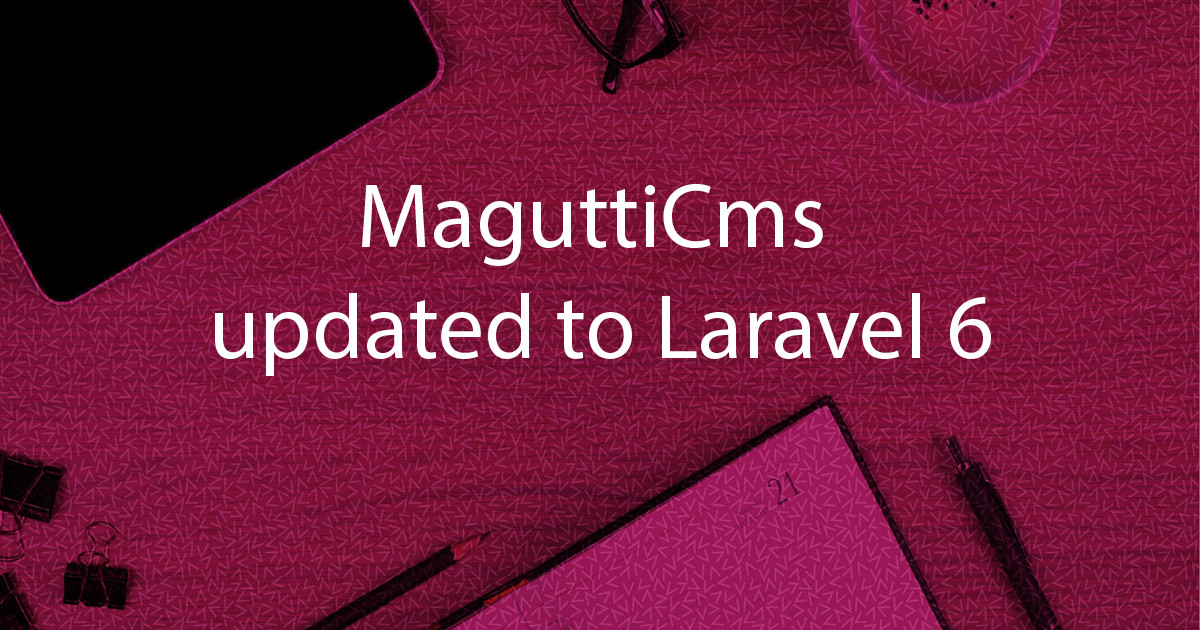 MaguttiCms has been updated to Laravel 6.
Server Requirements
PHP >= 7.2.0
BCMath PHP Extension
Ctype PHP Extension
JSON PHP Extension
Mbstring PHP Extension
OpenSSL PHP Extension
PDO PHP Extension
Tokenizer PHP Extension
XML PHP Extension

Major Updates


The Input Facade
The Input facade, which was primarily a duplicate of the Request facade, has been removed. If you are using the Input::get method, you should now call the Request::input method. All other calls to the Input facade may simply be updated to use the Request facade.


Browser detect package
The hisorange/browser-detect package has been replaced by jenssegers/agent package.
Agent is A PHP desktop/mobile user agent parser with support for Laravel, based on Mobile Detect with desktop support and additional functionality
---